Upcoming Events / Deadlines

Follow us on Facebook & Twitter!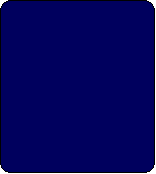 What they're saying


Latest Content


The StoryPros
Winner's
Circle
Now Appearing
Who'll be next in the Winners Circle?
Why not you?

© 2023 StoryPros
Privacy Policy
Script Studio® was created by a produced writer to take the complexity out of the screenwriting process and is used by many Hollywood professionals. Its intuitive design is based on the principle of step-outlining which allows you to plan and organize your cinematic structure, develop characters and format your screenplay scene by scene.
"...the most comprehensive, helpful and rewarding feedback I have received from anyone."


StoryPros E-Zine
Get the latest news, articles, events, and exclusive discounts on our services and contests!
Enter your email address in the box above and GO!
<-- DELETED -->

Click the above link to find out what we can do for you!
The 17th Annual
StoryPros International

Finalists Announced
December 8th
Subscribe to the StoryPros E-Zine to receive contest announcements directly.

You'll also get notifications on upcoming events, and discounts available only to subscribers!