Upcoming Events / Deadlines

For news, screenwriting links and StoryTips,
tune in to our Facebook and Twitter feeds!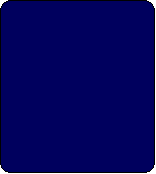 What they're saying


Latest Content


Now Open!
The StoryPros Online Store is now open!

Get the latest and greatest screenwriting books, software, and magazines.
All at the
lowest prices
anywhere!

CLICK HERE TO GO TO THE STORE

StoryPros Awards

The StoryPros
Winner's
Circle
Now Appearing
Who'll be next in the Winner's Circle?
Why not you?

© 2017 StoryPros
Privacy Policy
Movie Outline

was created by a produced writer to take the complexity out of the screenwriting process. Its intuitive design is based on the principle of step-outlining which allows you to plan your cinematic structure, develop characters and format your screenplay scene by scene.

"Movie Outline 3 does a terrific job of helping writers organize their development process from beginning to end and has effectively raised the bar in the screenwriting software arena." -- Creative Screenwriting
"...the most comprehensive, helpful and rewarding feedback I have received from anyone."


StoryPros E-Zine
Get the latest news, articles, events, and exclusive discounts on our services and contests!
Enter your email address in the box above and GO!
July 20th-23rd
Comic-Con
August 1st
11th Annual StoryPros International
BEGINS

Click the above link to find out what we can do for you!
The 10th Annual
Subscribe to the StoryPros E-Zine to receive contest announcements directly.

You'll also get notifications on upcoming events, and discounts available only to subscribers!
and kudos to our distinguished Finalists, Semifinalists and Quarterfinalists!